Madison Street Capital's Impressive Path to Top-Notch Reputation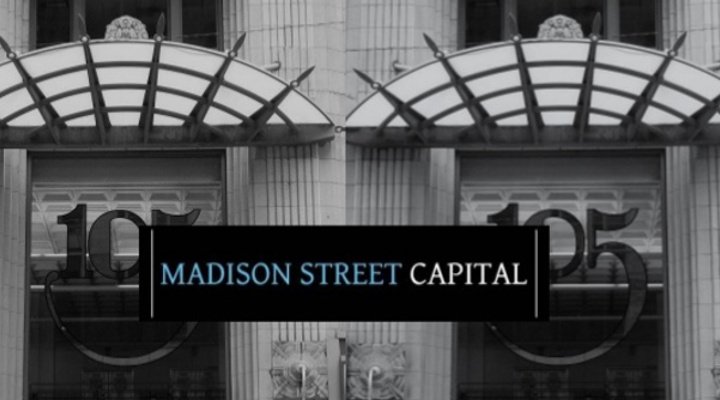 Madison Street Capital offers expert financial advice to businesses around the world. This Chicago firm helps organizations gain access to credit, make shrewd investment decisions and navigate complex transactions. It also supplies company valuation and merger consulting services. The Madison Street Capital reputation was earned by successfully assisting an assortment of well-known businesses.
Obtaining Credit
In early 2014, MSC announced that it had provided advisory services to an Illinois-based firm known as Vital Care Industries. It helped the medical product manufacturer select a suitable lender and acquire a commercial loan. Vital Care's chief executive said that he was "extremely pleased." His company has produced sterile medical supplies since 1984.
Co-Founder Recognized
A year later, the National Association of Certified Valuators and Analysts selected MSC co-founder Anthony Marsala for a 40 Under Forty award. This program honors relatively young business leaders with impressive accomplishments involving mergers, valuations or similar endeavors. Marsala serves as MSC's chief operating officer. He has a master's degree and more than 14 years of relevant experience.
Award Finalist
During the summer of 2016, finance professionals named Madison Street Capital as an M&A Advisor Awards finalist. Companies receive these prestigious commendations when they set up admirable financing, acquisition or restructuring deals. Experts nominated MSC as the year's top boutique investment banking firm. They also selected the Chicago company as a finalist for facilitating the best industrial merger valued at less than $100 million.
Award Winner
Madison Street Capital won a Turnaround Award in January 2017. This distinction highlighted its role in 2016's finest restructuring transaction with a value below $25 million. It had to compete with more than 300 firms to qualify for this yearly award. The company also earned high praise from The M&A Advisor's president. It accepted the commendation at a Palm Beach hotel in March.
Merger Assistance
In early 2017, MSC carried forward its tradition of providing corporations with wise advice on merger transactions. It began the year by helping DCG Software Value during its merger with The Spitfire Group. For over two decades, DCG has offered various software support and analysis services. The company maintains offices in Great Britain and Pennsylvania.
Investment Projects
A short time later, Madison Street Capital served as ARES Security Corporation's sole advisor for an investment transaction involving minority recapitalization and subordinated debt. This security software provider has offices in Virginia. It protects vital computer systems in nuclear power plants and government agencies. The experts at ARES trusted MSC to help the corporation complete this highly sophisticated transaction.
In March 2017, Madison Street Capital worked on a sale-leaseback deal valued at over $13 million. It provided financial advice to a Maryland company known as WLR Automotive Group. This firm has remained in business for approximately two decades. It runs nearly 20 car maintenance, cleaning and repair centers. A Texas company called SCF Realty Capital also took part in the transaction.
Line of Credit
During the same year, Madison Street Capital arranged financing for Maintenance Systems Management. The president of MSM complimented the investment banking firm for promptly meeting his company's needs. He noted that MSC had supplied useful advice on other matters as well. Maintenance Systems Management has provided cleaning and building upkeep services to San Francisco property owners since 1990.
Charitable Donations
Madison Street Capital's philanthropic efforts have also enhanced its reputation. For instance, it donated funds after severe weather caused considerable damage in the Eastern and Midwestern United States during 2011. The firm contributes to reputable nonprofits like the United Way and American Red Cross. Its website has encouraged visitors to do the same.
To sum it up, MSC achieved success by employing accomplished professionals and providing a range of valuable services to numerous well-respected companies. Awards, testimonials, positive reviews and an A+ Better Business Bureau rating reflect its top-notch reputation. Madison Street Capital's quality work and attention to detail enable it to attract desirable new clients every year.
Learn more about Madison Street Capital: http://madisonstreetcapital.org/about-madison-street-capital.html