Amazon Moves Forward with Whole Foods Purchase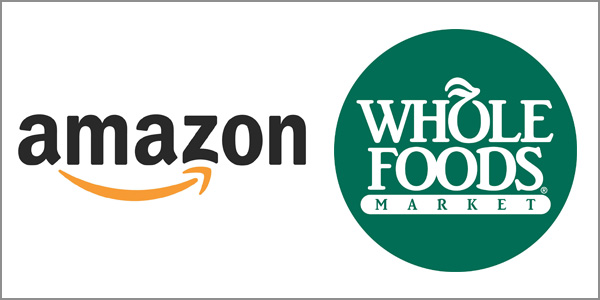 Over the past few weeks, one of the biggest business news stories in the world was Amazon's decision to acquire Whole Foods. Over the past decade, Amazon has become the most dominant online retailer and they have looked for ways to enter the brick and mortar industry as well. At this point, there are many different predictions of what the Amazon purchase of Whole Foods will mean for customers (http://www.newsweek.com/amazon-whole-foods-walmart-amazon-buys-whole-foods-walmart-crushed-stock-628779).
One of the most common guesses as to why Amazon chose Whole Foods is that Whole Foods tends to have a more affluent and tech savvy consumer base than other grocery chains. This will allow Amazon to incorporate their own technology into the business. Amazon already owns a few smaller grocery stores that have seen the benefit of the tech advances. One of the main advances that they include is the ability to have automatic checkout without the need to run goods through a scanner. Instead, a customer will merely need to walk through the door of the store and their items will be paid for automatically.
Amazon will likely also be able to use its amazing logistics systems to deliver groceries to consumers that are located near Whole Foods. Amazon has been starting to incorporate the use of drones into delivery plans, and if this is ever successful, it could allow a consumer to have their groceries air dropped within an hour of their ordering. The fact that Amazon is entering the grocery industry at such a huge pace could put stress on other grocery delivery services, which currently operate in most of the Whole Foods markets.
While it remains to be seen what the acquisition of Whole Foods will mean for consumers, it appears to be a huge win for shareholders. Since the purchase of the company was announced, shares of Whole Foods have gone up more than 30% in value.